.: Rob, NH6V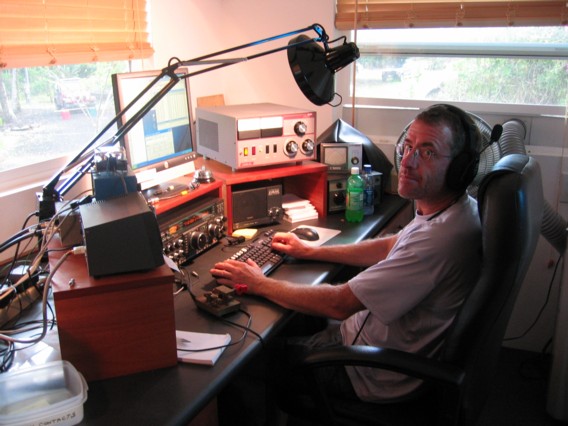 Congratulations Rob, on a job well done!
.: 2010 ARRL DX Phone Contest
In March 2010 KH6LC was operated by Rob, NH6V as a Single Operator, Single band 80M entry. He ended up with a new Oceania record in the process.
Excerpts from QST Magazine's Expanded Results article...
80 Meters (SOSB-80)
Hereís a great story Ė KH6LC (piloted by NH6V) is the first Oceania station to win this category since before 2002. In fact, no other Oceania station has even made the Top Ten in that period! Considering the advantage Europeans have with the East Coastís many stations being so much closer, thatís quite an achievement! Second and third place were only separated by 2.8% as RA3COís Bahamas vacation as C6AWL resulted in a narrow second-place margin over G4BYB operating GM3PPG.
Call Sign Score QSOs Mults
KH6LC (NH6V, op) 211,731 1158 61
C6AWL (RA3CO, op) 199,125 1130 59
GM3PPG (G4BYB, op) 193,662 1118 58
CT2ITR 132,516 819 54
YV5MSG 113,190 694 55
E77DX 109,152 764 48
HK1NK 99,693 595 57
YV6BXN 85,542 547 53
UX2X (UT2XQ, op) 62,568 480 44
G8DYT 45,030 399 38
Single-Band Records
40 meters wasnít the only band on which increased activity paid off. On 80 meters from
Oceania, the new record-holder is KH6LC (NH6V, op) with 211k points, besting a 20-year-old
record of 141k points. In fact, I donít see another Oceania station in the Top Ten on 80 meters in any of the years since 2002 in which Iíve been tracking the contest! The 1990 record was the oldest to fall in 2010.